"It was a blast! What a fantastic way to end the day."
Cathy Strange, Global Executive Coordinator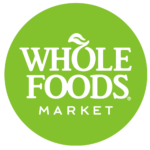 It's Kinda like Cirque Du Soleil… But at the Home Depot.
It might seem like he he belongs in a construction site, but this powerhouse stunt comedy entertainer is full of surprises. With natural charm, lightning fast wit and breathtaking stunts, Brent will win over even the most reserved audience member. Whether he's juggling a giant wrench, safety cone and plunger, breakdancing with audience volunteers, or balancing on a board on a ball on a bench, there's never a dull moment. What's more, Brent can perform just about anywhere, indoors and out, for audiences of all ages. A truly universal and adaptable stunt comedy show, this ain't no imitation… it's the Real McCoy.
Brent grew up on a small farm in the Northeast Kingdom of Vermont.
He studied fine arts (and Juggling) at Bates College in Lewiston, Maine. He has taken numerous workshops at Celebration Barn Theater with Avner Eisenberg, Julie Goell, Fritz Grobe,and Keith Johnstone. Brent has been on the prestigious Faneuil Hall Street Performers roster since 2009. His work has taken him all over the world, but he still calls Vermont home.
Street Performance
Faneuil Hall Marketplace
Church Street, Burlington, VT
Cambridge, MA
Sunsets at Pier 60, Clearwater Beach, FL
Baltimore Inner Harbor, MD
Pearl Street, Boulder, CO
Montpelier Farmers Market, VT
Festivals
Edinburg Fringe Festival
Edmonton Fringe Festival
Waterloo Buskers Carnival
Kingston Buskers Rendezvous
Dundas BuskerFest
Vermont Festival of Fools
RIT Juggle-In
NYC Juggle-This
Albany Tulip Festival
Saratoga Balloon and Craft Festival
Barre Heritage Festival
Stowe Fall Foliage Festival
Friendship Circle Walk For life
AEMI China Clown Festival
Marblehead Festival for the Arts
Gloucester Block Party
Fairs
AZ State Fair
Blue Hill Fair, ME
Ledyard Fair, CT
Tunbridge World's Fair, VT
Barnstable County Fair, MA
Summer City Fair, Anchorage, AK
Golden Wheel Amusements – Fairbanks, AK
Corporate Events
Americade, INC.
Passumpsic Savings Bank
National Life
Patriot Place
L.L. Bean
Catamount Arts
Vermont Student Assistance Corp.
Resorts
Stowe Mountain Resort
Saddleback Resort
Sunday River Resort
Smuggler's Notch
Camp Kieve
Lake George RV Park
Danforth Bay Camping Resort
Flat Rock Bridge Camping Resort
Moose Hillock Camping Resort
The Bluffs Camping Resort
Mt. Snow Resort
Bromley Mountain Resort
Colleges
SUNY Orange
North Arizona University
Skidmore College
Bates College
Brandeis University
Illinois College
Salem State College
Middlesex Community College
SUNY Plattsburgh
Brent Has also performed at tens and tens of camps, schools, and other small events.
Honeymoon and Butterfly are two highly trained operatives on a mission to save the planet from boredom—one show at a time. They shoot the world's only bow and plunger arrow high into the sky and catch it on a tiny target, on a giant stealth cycle, in ridiculous action suits. Aided by moderately high IQs, audience sleeper agents, and all the elements of a spy thriller spoof, Her Majesty's Secret Circus is comic espionage at its finest.
A Grassroots Theater Company founded in 2009. Vermont Vaudeville has worked with over 60 guest acts in 19 different theaters and created 17 brand new productions, reaching many thousands of people throughout Vermont.
Dream Big. Work Hard. Be Nice.
Maya and Brent McCoy founded YES! Theater in 2009 to encompass their work in schools. They teach theater and circus to students of all ages and produce school-wide community oriented shows.
Brent also makes Paintings and Music, more on those projects to come soon.